An Interview with Pf Neil Woodford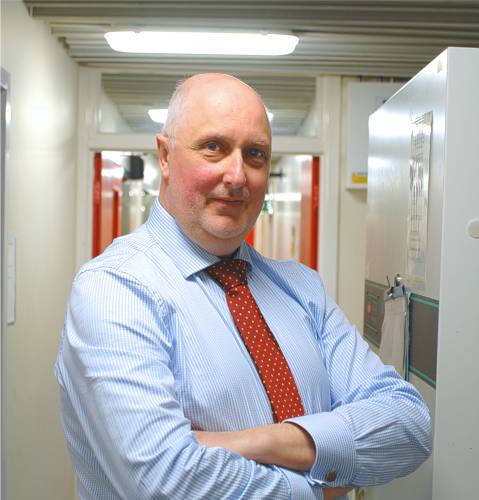 Overview
Post By

:


Source:



Date

: 05 Jun,2015
As we introduce our readers each month with Scientists/Academician, this month Microbioz India team performed an Interview with one of eminent Scientist and famous Microbiologist from England, named Pf.Neil Woodford, Head, Antimicrobial Resistance and Healthcare Associated Infections Reference Unit (AMRHAI), Public Health England. Here are few interesting points of interview with Pf.Woodford are given.
Microbioz team:Why did you opt for microbiology as a career?
Pf.Neil: Growing up I was convinced that I wanted to be a vet, but when I turned 17, I focused my studies on microbes and infection. After completing my first degree in microbiology, I combined a part-time PhD with working as a research technician at St Mary's Hospital in Paddington, London (it was at St Mary's Hospital that Sir Alexander Fleming discovered penicillin). During this time I was studying antibiotic resistance in gonococci (the bacteria that cause gonorrhoea) and it struck me how crucial an issue antibiotic resistance was in clinical microbiology and medicine.
Focusing my career on antimicrobial resistance (AMR) has proven to be an exciting and timely choice, particularly when you consider the current international focus, huge political interest and increasing public awareness of AMR as a key issue facing humanity
Microbioz team: Tell us a little more about your professional experiences; particularly any not mentioned in your resume/application?
Pf.Neil: I have worked for Public Health England (PHE) and its predecessor organizations for almost 30 years, and in 2012 I was asked to develop and lead PHE's Antimicrobial Resistance and Healthcare Associated Infections (AMRHAI) Reference Unit; merging what had previously been two separate laboratories. This has certainly been a challenge, but PHE's newly formed AMRHAI Unit has continued to grow in size and contribute to UK-wide and international work on AMR.In addition to my role at PHE, I am a scientific advisor to the independent Review on Antimicrobial Resistance, which was established in 2014 by the British Prime Minister, David Cameron, and is led by leading economist Jim O'Neill. I also serve on the advisory panel for the Longitude Prize 2014. The Longitude Prize will award up to £10million to anyone that can develop, or make inroads in developing, a diagnostic test that will conserve antibiotics for future generations. Having the opportunity to work actively with collaborators at numerous universities and a wide range of organizations across UK and overseas is another highly enjoyable aspect of my role.
Microbioz team: What is the favourite part of your current job and why is it your favourite part?
Pf.Neil Woodford:It was always great fun designing novel assays at the bench, but now my r