Researcher Identify Mutations In Transmission Of Mers From Bat To Humans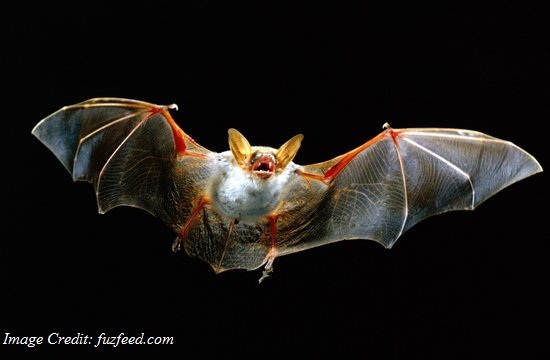 Overview
Post By

: Kumar Jeetendra


Source: University of Minnesota Medical School.



Date

: 10 Jun,2015
Researcher from University of Minnesota, Medical center recently identified two mutations allowing in transfer of MERS-Middle East Respiratory Syndrome from Bat to humans, the findings is published recently in Journal of Virology.
MERS is a respiratory illness that is new to human beings; It was first reported in Saudi Arabia in 2012 and has since spread to several other countries, including the United States. Most people infected with MERS-CoV developed severe acute respiratory illness, including fever, cough, and shortness of breath. Many of them have died.
Last year Dr.Fang Li, Ph.D Associate Professor of Pharmacology, in the University of Minnesota Medical School. And his colleagues published a paper in Proceedings of the National Academy of Sciences, revealing bats as the likely native reservoir for MERS virus.
According to these new findings:
"Researchers compared the sequences of MERS virus and MERS-like bat viruses, and found two mutations were sufficient to change MERS-like bat viruses from being unable to infect human cells to efficiently infecting human cells. For viruses to infect host cells, they first need to attach to a receptor on the host cell surface, and then are activated by host enzymes, called proteases, triggering the fusion of viruses and host cells. The two mutations in MERS virus allowed the virus to be activated by human proteases, and hence played a critical role in the bat-to-human transmission of MERS virus.
Note: This story is only for information purposes and may be edited for more information go through story source.